American Life Plaza Restoration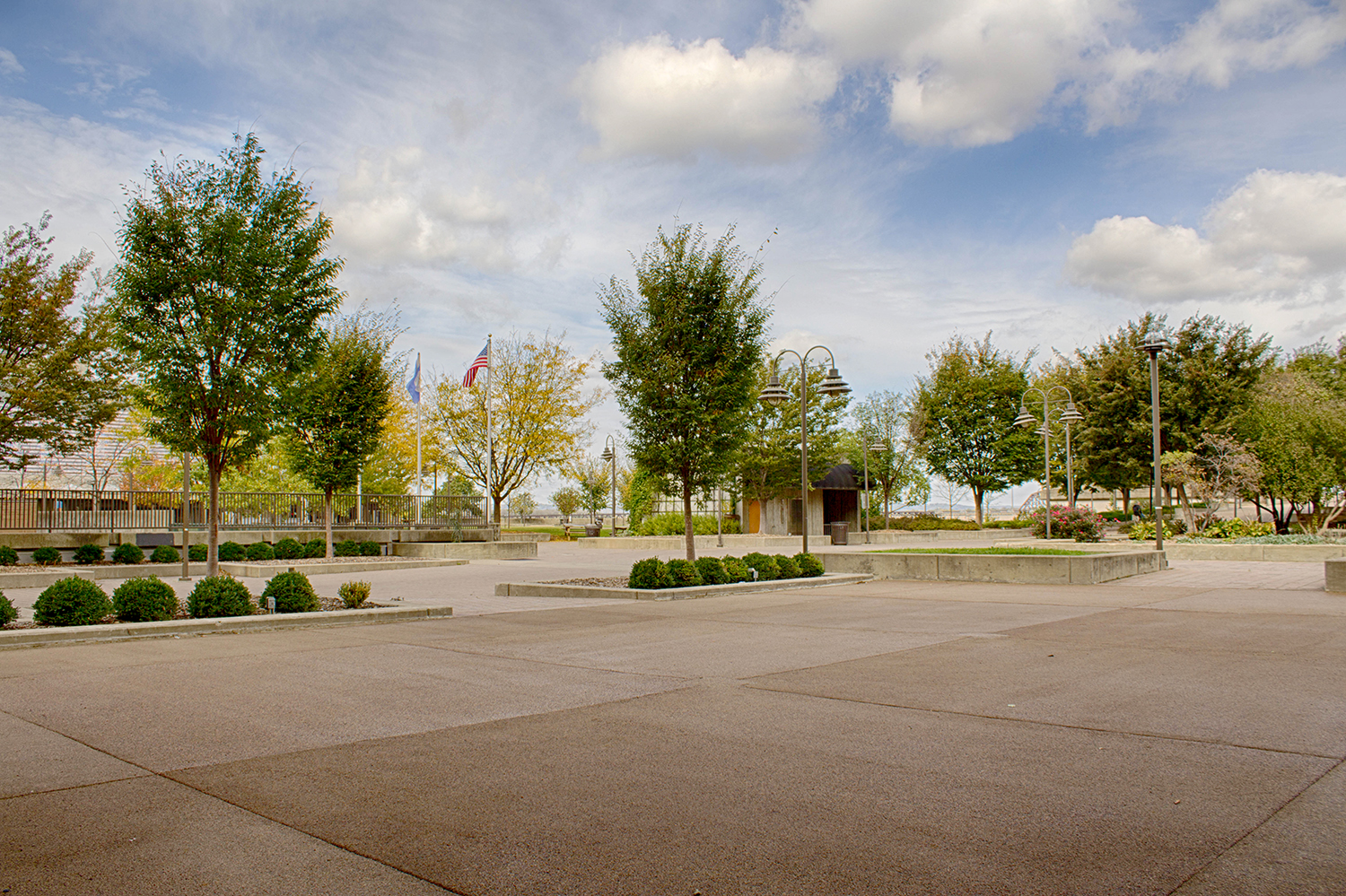 LOCATION:
Louisville, Kentucky
OWNER:
American Life Insurance
STATUS:
Construction completed 2017
PROJECT DESCRIPTION
The American Life Insurance Building, located in the heart of downtown Louisville just south of the Ohio River and Louisville's Waterfront Park, is the last project the late modernist architect Mies van der Rohe started before his death in August of 1969 and greatly inspired by Mies' earlier work on the Seagrams Building. Plans and construction of the plaza continued after van der Rohe's death by his partner Bruno Conterato, which was completed in 1973. The Plaza reconstruction, completed in October of 2017, fully respected the design with the simplicity of materials and the respect of the plinth created by the Plaza to support the building as an "object in the meadow" that is iconic to Mies' urban buildings. While the new, permeable and recycled materials for the plaza reduced storm water discharge into the combined sewer system and the heat island impact, the materials are of a similar texture and appearance of the original terrazzo that was utilize. The Plaza Renovation completely removed the failing rustic terrazzo surfacing of the plaza which is located on the roof of the underground parking decks and replaced the 8" profile with a permeable surface to allow for water filtering, slowing, and storage to reduce the loads on the overburdened municipal storm system.
Through the guidance of current owner and CEO of American Life Insurance, renovations to the building have been made propelling the iconic project into the spotlight as a leader in the region for retrofitting buildings with green technology while maintaining the original design intent. In addition to the Plaza Renovation, other changes have included installing the largest private green roof in the region and adding high performance windows inside the original bronze tinted plate glass windows.