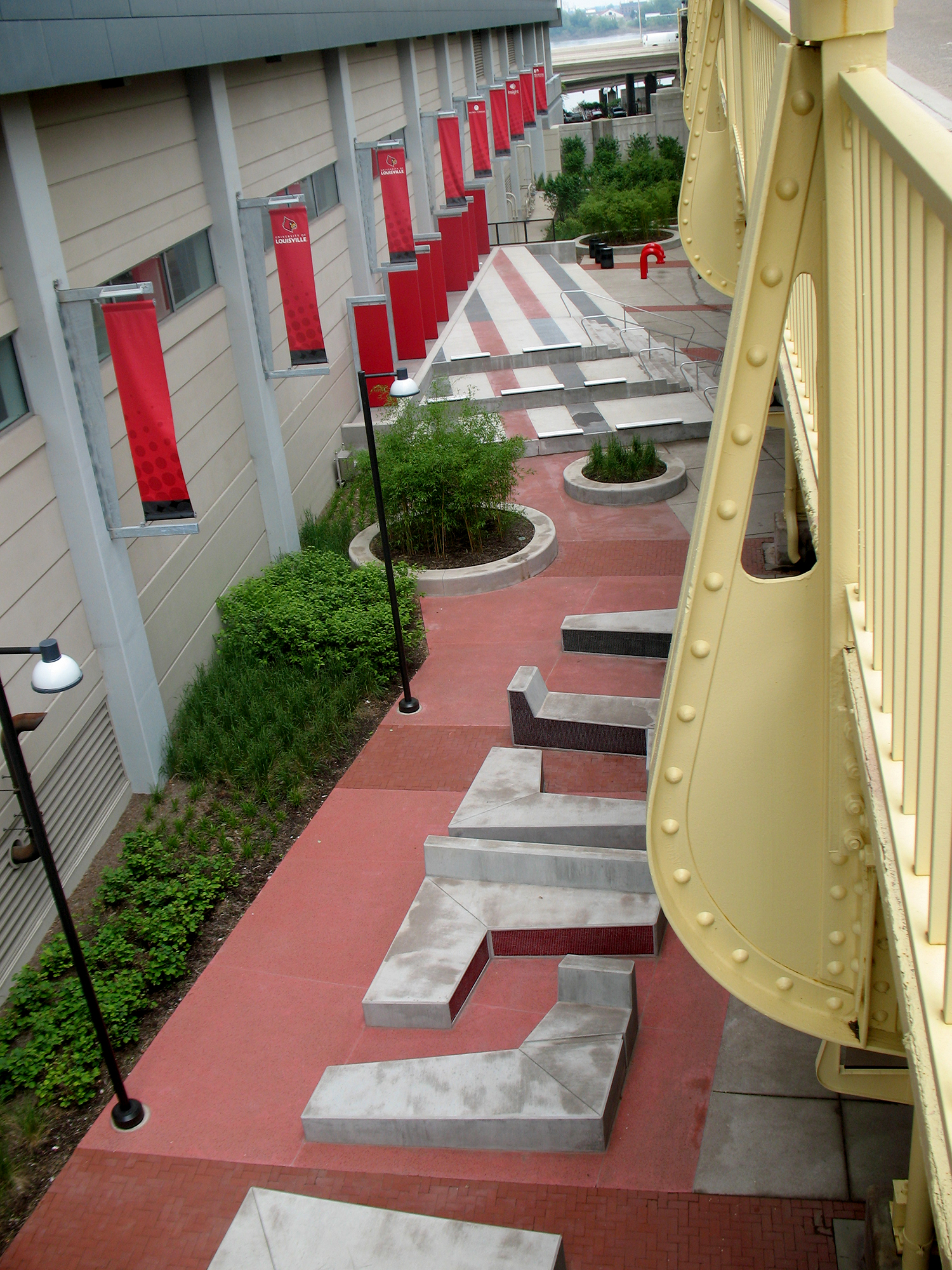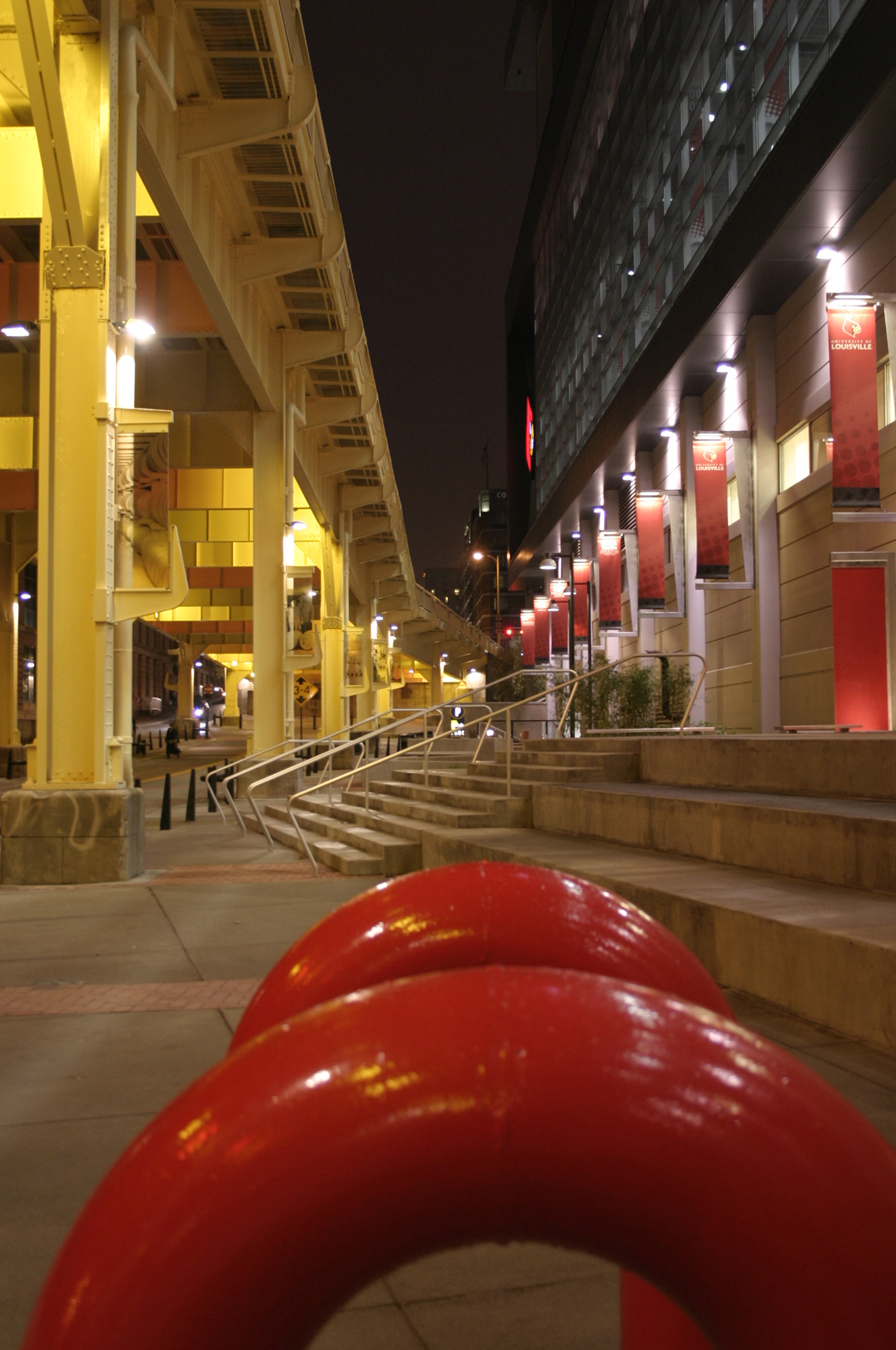 LOCATION:
Louisville, Kentucky
OWNER:
Louisville Metro
STATUS:
Construction completed 2011
PROJECT DESCRIPTION
CARMAN's role as Landscape Architect and Engineer was to reveal and emphasize the richly layered landscape of 2nd and Washington. This area of 2nd and Washington Streets serves as the east portal to the Yum Center and thus has become the entertainment area for event attendees in addition to special events for the waterfront area of Louisville. The design's unifying system is conceptualized in the frequency of the masculine bridge columns and the juxtaposition of grids expressed in downtown Louisville. This organizing pattern serves as a datum from which objects, spaces and circulation corridors in the east end of Louisville emerge. Moments are intended to accommodate a variety of events, users and seasons. New, deliberately designed spaces promote opportunities to gather, observe, converse, celebrate, contemplate, circulate and relax. The platform, lounge seating, and bamboo planters are interventions to emphasize the playfulness of the urban environment while defining space and circulation.
The design process also generated the desire to celebrate the rich bourbon history throughout the Whiskey Row portion of the site. The team designed custom bollards, signage kiosks and banners layered with historical and contextual influences dating back over 100 years. These memories, statistics, and photos are shared through a series of signage elements integrated into the experience.